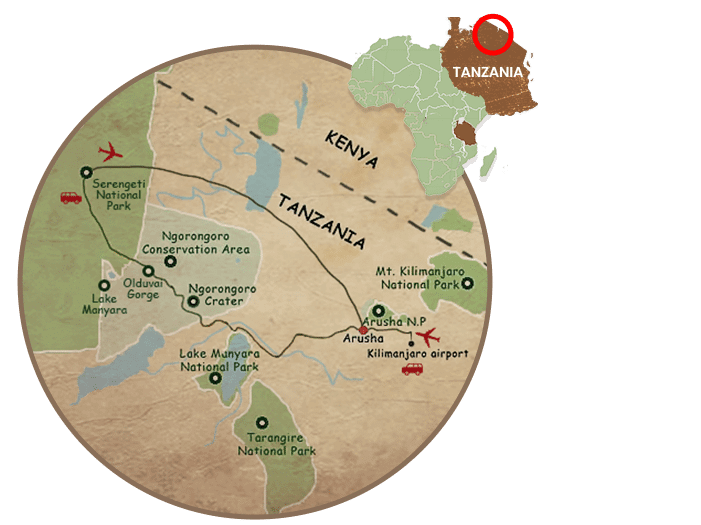 Tarangire/Manyara/Serengeti/Ngorongoro/
DAY 1
After lunch enjoy an evening game drive in to Tarangire National Park. Enjoy an evening game drive in the home of the largest Elephant herds and grandest baobab trees!

DAY 2
Depart for a morning and afternoon game viewing in Tarangire National Park. Lesser kudu, eland, lion and gerenuk can be found in this beautiful park, noted for its multitude of baobab trees and its lions.

DAY 3
After your breakfast today you'll be heading to Lake Manyara National Park. Lunch will be followed by an afternoon game drive through the great lake that flocks hundreds of Flamingos! Man yara and Serengeti are the few places in the world that host the rare tree climbing lions so keep an eye out for these!

DAY 4
After a late leisurely breakfast drive to Serengeti National Park. Serengeti is a great Savannah plain that hosts some of the biggest cats and the seasonal Great Migration.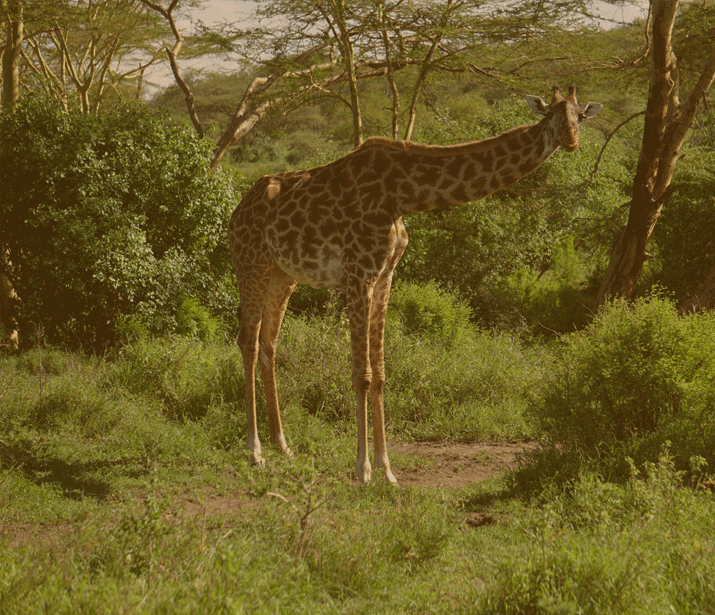 DAY 5
Get your fill of the great Serengeti today – explore areas filled with acacia trees and wild animals. Spend two full days of game viewing in the Serengeti National Park.

DAY 6
Spend two full days of game viewing in the Serengeti National Park. Meals and overnight at the camp in Serengeti.

DAY 7
After breakfast enjoy an exciting drive towards the world renowned Ngorongoro Conservation Area via the iconic Olduvai Gorge. , the site of Louis and Mary Leakey's renowned archaeological discoveries. Their findings include some of the man's earliest known ancestral remains. Proceed driving to Ngorongoro Conservation Area and enjoy the set of the afternoon at your leisure. Dinner and overnight stay will be at Ngorongoro Standard Camp.

DAY 8
Today you will descend 2000 feet (over 600 meters) to the floor of the crater for a half day crater tour. Explore the forest areas that are inhabited by monkeys and elephants, the lake area, where you may see the flamingos and the open savannah where the lions often hunt. Picnic hampers will be served in the crater.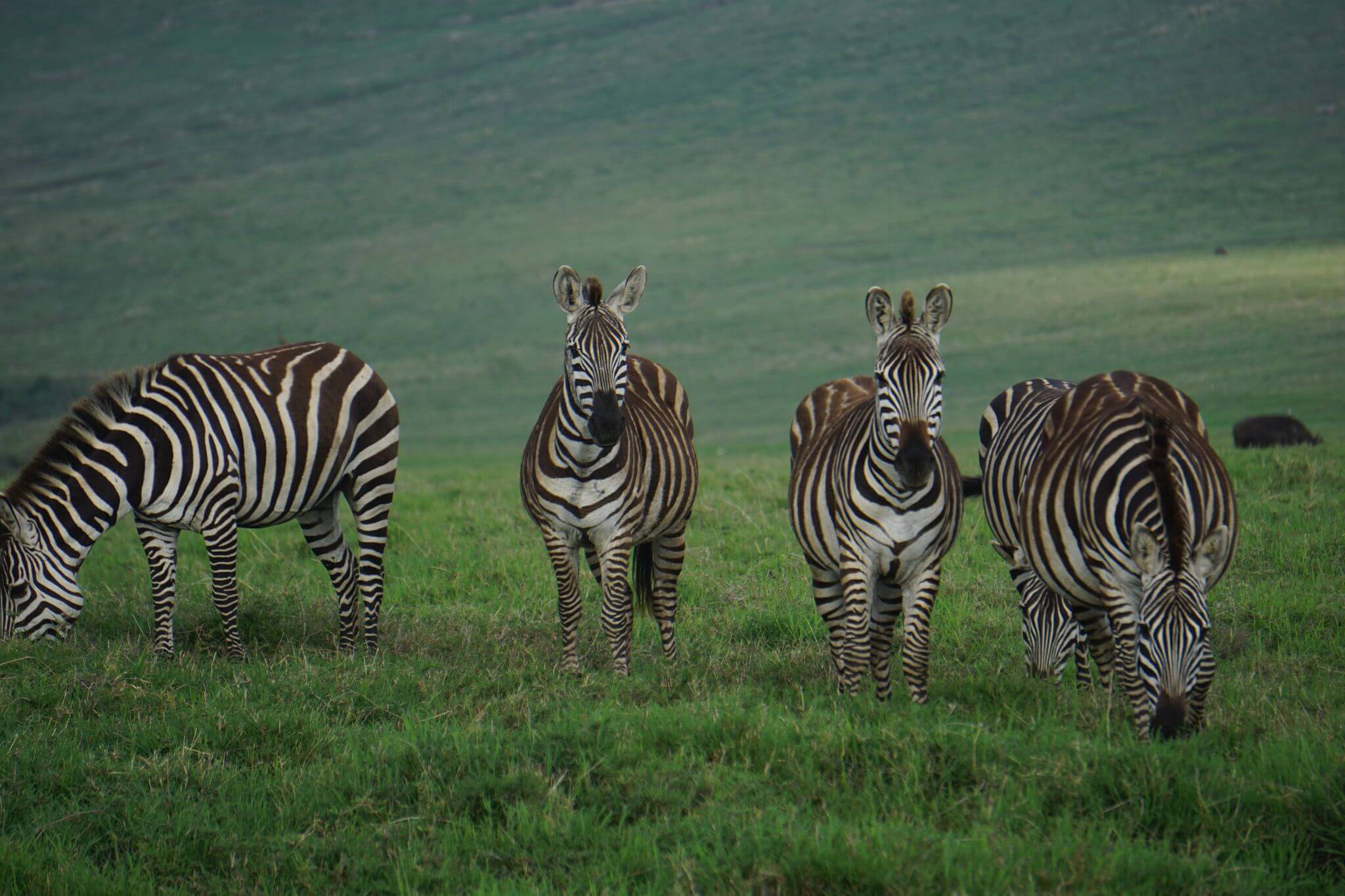 DAY 9
After breakfast you shall head back to Arusha where lunch will be waiting for you. Our journey together comes to an end. Whether you choose to stay for a few more days exploring or prepare for your journey back home we hope you enjoyed your once – in – a – lifetime trip and made memories to last you forever! Asante Sana na Karibu Tena
(Thank you so much and come visit us again)!